SendPulse provides users with a website monetization with the help of web push notifications.
Step 1: Add the website that you want to send web push notifications from
Click "Dashboard" on the left-hand side. Choose "Add a new website." Enter your domain name and decide upon the design of the subscription request window. Copy the code and paste it in your website's template. Check the settings to ensure you made it right.
Step
2

: Activate Ads

Now you have web push notification integrated into your website. Find the "Ad campaigns" category. Check "How to monetize web push" on that page below to get illustrated details. Click "Activate ads" to move on. Enable web push monetization on the right-hand side. Read the terms and conditions of the user agreement. Confirm that you agree with them. Click "Apply" to continue.
Step
3

: Set the Frequency and Moderation Level

There are three options for web push ad frequency: low — twice a week, average — daily, and frequent — twice a day or more often. Decide the moderation level and choose between the "Any," "Regular," and "Highly moderated" options. It determines how much money web push monetization will bring. The lower the moderation level is, the more money you get.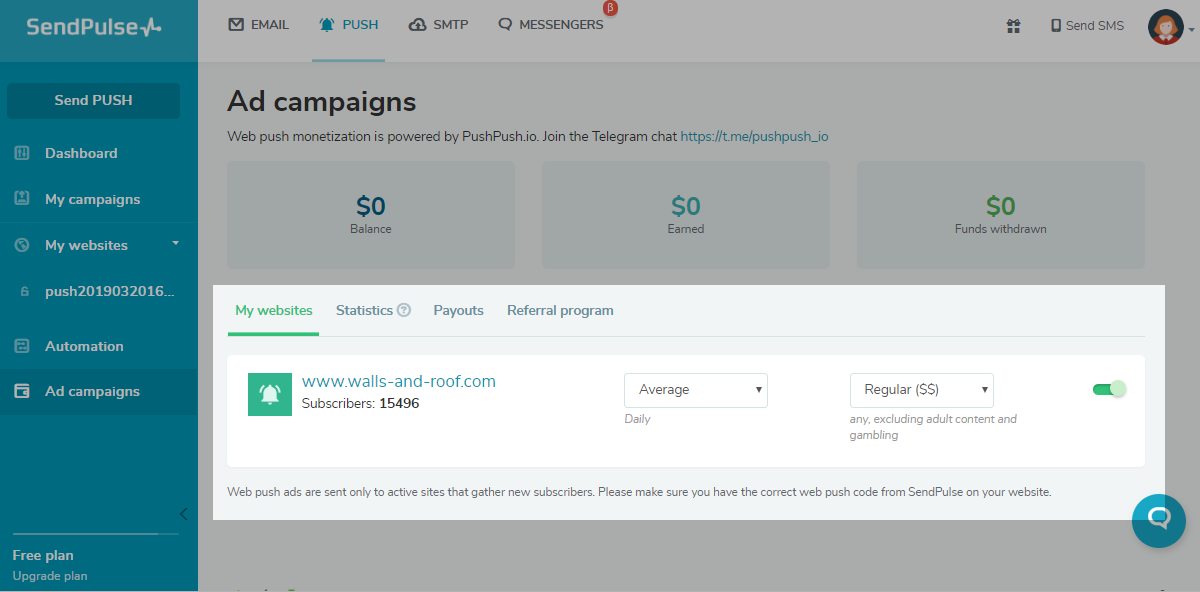 Step
4

: Add a Payout Method

Select a payout method. It can be Visa, Mastercard, WebMoney, or PayPal, depending on your country. The payout minimum is 5$. Determine which withdrawal option is the best for you. You can withdraw money once a week automatically or do it manually whenever you want.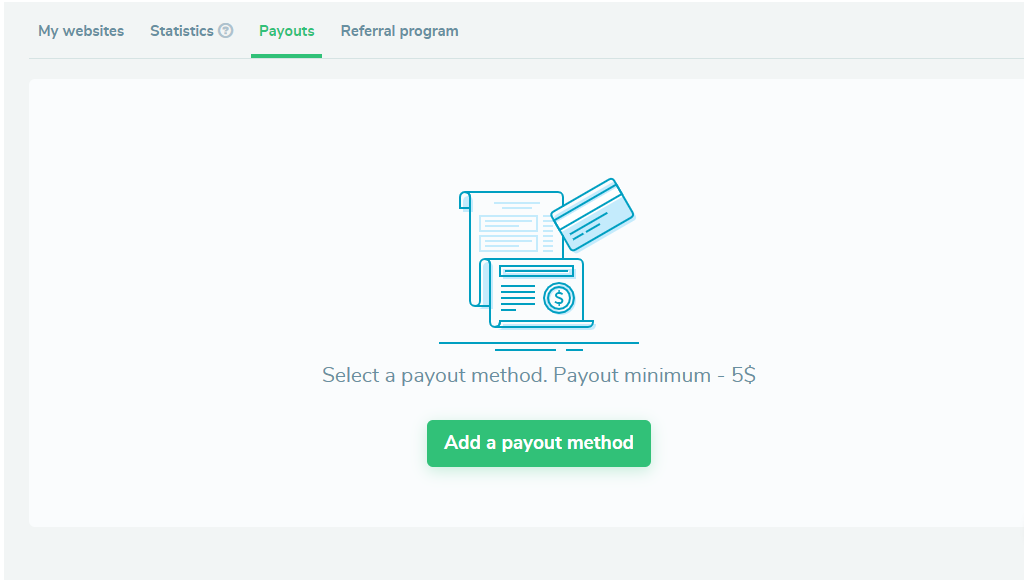 Step
5

: Use the Referral Program

You can refer other users to take advantage of website monetization. When you apply for web push monetization, you get a personal referral link. Share this link, and you will get a percentage of the referred user's revenue.
Last Updated: 2020-01-22