Chatbot allows building communication with the subscribers in more private tone. Conversation in messengers is the most convenient and up-to-date way to build trust with your customers. A thought out usage of chatbot can provide your audience with more personalized experience during their buyer journey.
Step
1

: Connect Facebook profile to SendPulse

Choose "Messengers" tab. Log in the system with Facebook. Provide SendPulse with all necessary permissions for chatbot's correct work.
Step
2

: Choose a Facebook page to connect a chatbot to

Decide which page you want to use with SendPulse. Put a check mark next to a particular page name. You can join a chatbot with multiple pages.
Step
3

: Subscribe to a Facebook chatbot

Click on "Enable" button. Click "Subscribe," which allows you to get test messages. Do this action for every page you want to connect the chatbot to.
Step
4

: Select the chatbot status

Try out a Test mode. Create a couple of campaigns for training. The campaigns will be sent to your Facebook Messenger inbox only. You can also activate your chatbot. All your subscribers will be able to communicate with a chatbot. You can change status whenever you need.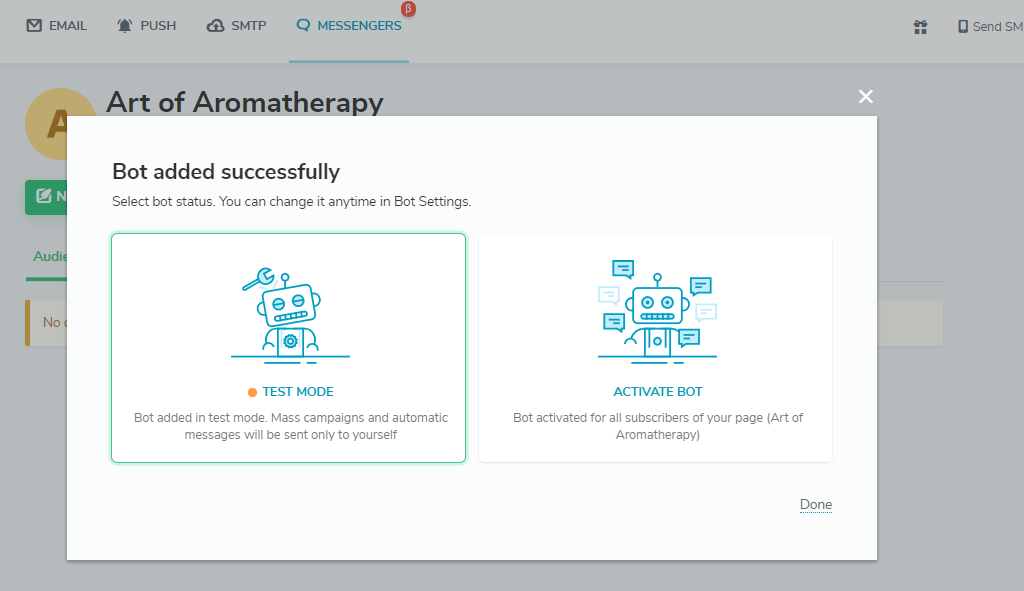 Step
5

: Use a widget to generate subscribers

Select the page which will generate subscribers from your website. Decide upon the type of widget. Click "Next." Choose the color, size, and text of the button before the subscription and after. The sample on the right-hand visualizes your widget appearance on the website. Click "Save and get code." Copy the code snippet and add it to your website's code.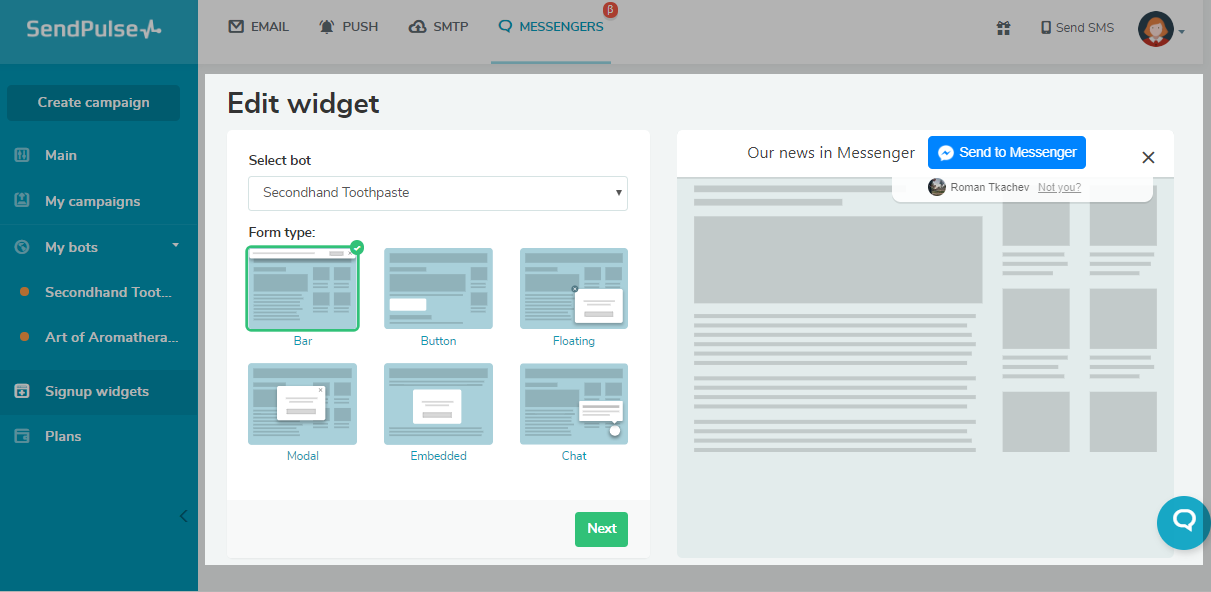 Now as you know how to create a chatbot on Facebook, learn how to send a Facebook campaign!
Last Updated: 2019-08-23