Every email sent via SendPulse's email service must contain an unsubscribe link. If a SendPulse user doesn't provide a link, the service will insert one automatically.
Unsubscribe links can be customized by editing the HTML code of the email template using inline styles.
SendPulse users can edit email template HTML code either in the Layout Template Editor or in the HTML Editor.
If you use the Layout Template Editor, the unsubscribe link will be inserted automatically.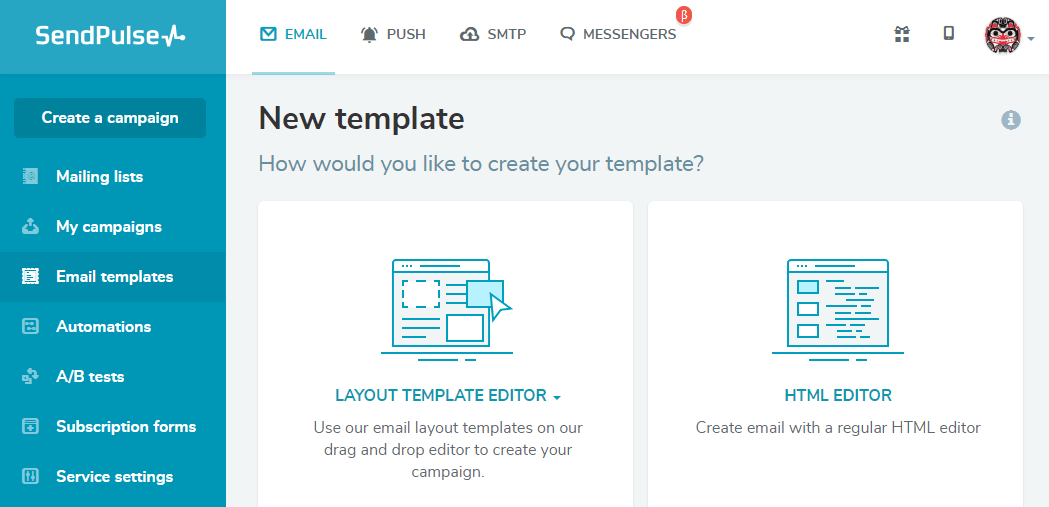 Click on the block containing the unsubscribe link, open the toolset using the triangular arrow and then click on the source code icon:
This action will open the source code box:

Below is an example showing how we changed the unsubscribe link color:

As you can see below, the link color has changed:
If you use the HTML Editor, first you will need to insert the unsubscribe link using the variables menu:
The link has been inserted, so now open the source code of this template:

Let's change the link color the same way we did that in the Layout Editor:
As you can see, the link color has changed:

*Remember that the Text Color option can be applied only to the contents of the template, not to the unsubscribe link. 
This way, a person with HTML coding skills can customize unsubscribe links and change its style, color, or size.
Last Updated: 2020-01-20