The SendPulse chatbot builder allows you to not only create a chatbot with auto-replies for Telegram, but also to сreate useful posts and send campaigns to your channel from the bot. You can create scheduled posts or send them right away, make a beautiful visual design, add buttons with links, images and files. You can also send one campaign to several Telegram channels at once.
How to Add a Bot to Your Channel
Open your channel, click on the Add new subscribers button.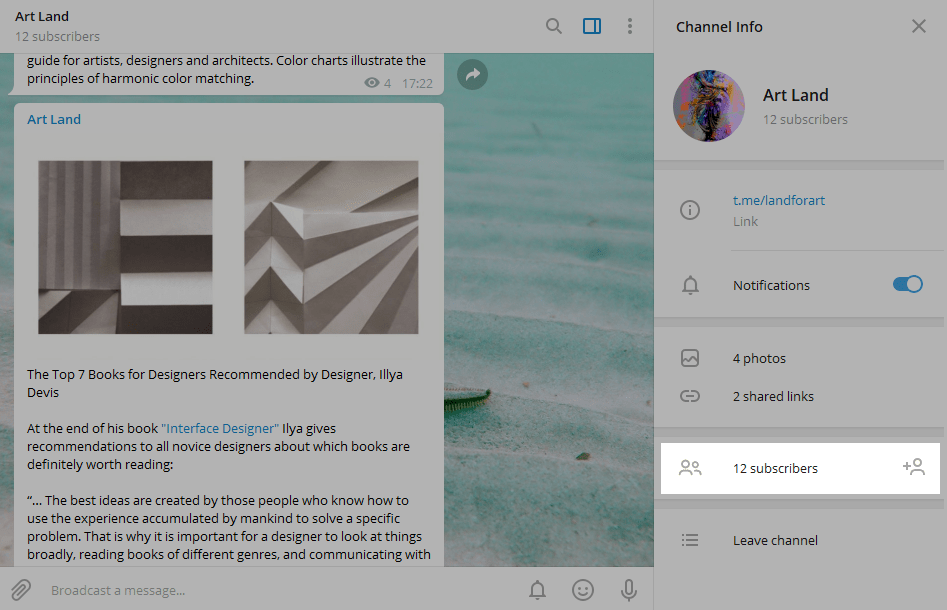 Then find your bot and select it to add.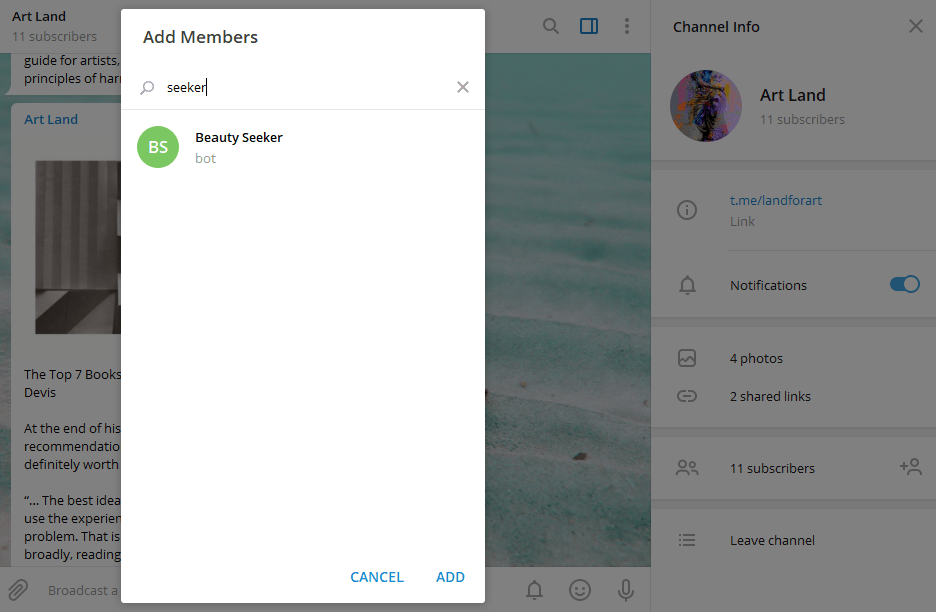 Make the bot an administrator of your channel.
Provide the necessary permissions and click Save.
Your bot has been added to the channel as a subscriber with administrator permissions.
The channel will also be added to the bot's subscribers in the SendPulse account when the channel has more than one live subscriber and after sending any message to the channel. You can see your subscribers on the Audience page.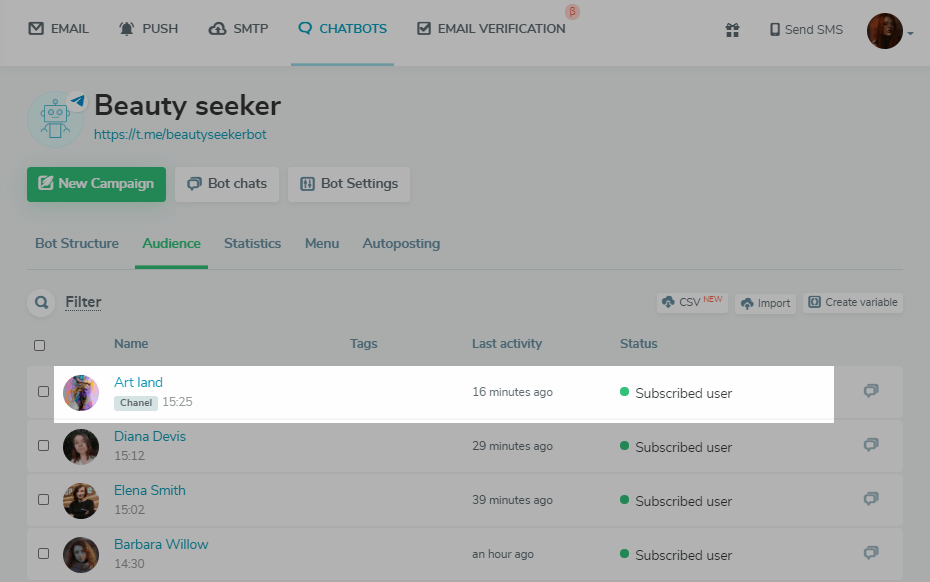 How to Create a Campaign for Your Channel
The tools for creating a сampaign for a channel are the same as campaigns to your bot subscribers, except you cannot add a button link to flows.
Navigate to the Chatbots section, select the bot that is subscribed to your channel, and click New Campaign.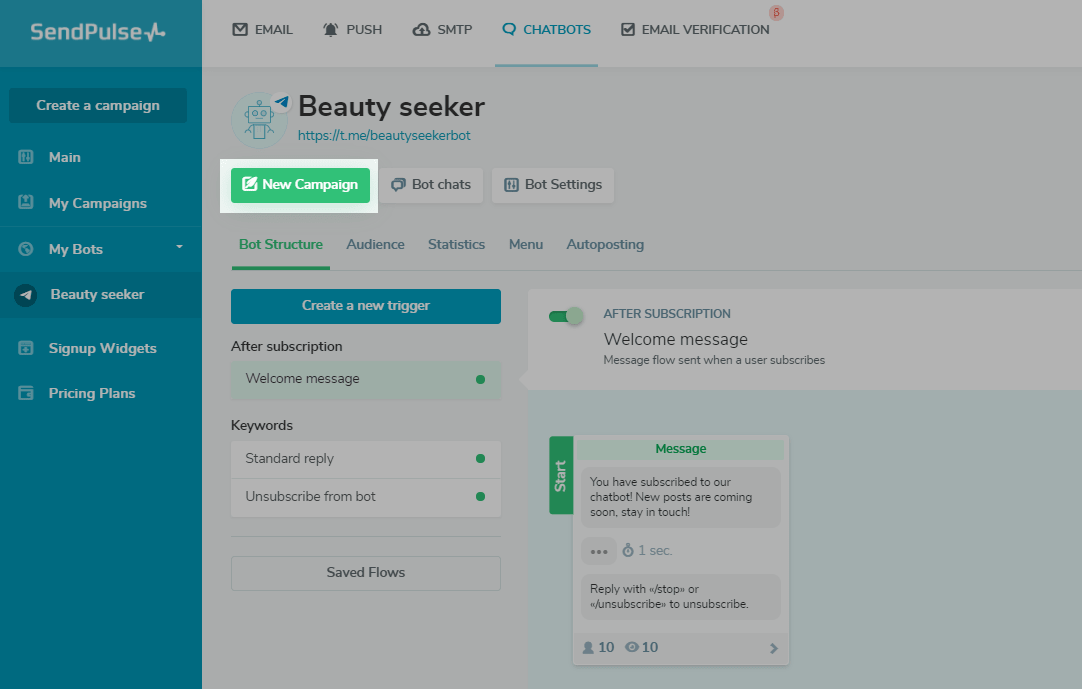 To send a campaign to only your channel subscribers, instead of your bot and channel subscribers, use segmentation. To do this, assign a tag or variable to your channel and sort the subscribers before submitting it.
Fill in the rest of the fields by adding emoji, text, buttons, images, and files.
In the next step, choose a time to send your campaign. 
Start multiple campaigns in a row and schedule campaigns at different times. This will help you plan your time more efficiently. Create lessons by sending instructions and assignments at the scheduled time, send information about a new event and a reminder about it, lists of recommendations, information about new products, invite customers to your new store, etc.
Last Updated: 01.04.2022