Zillow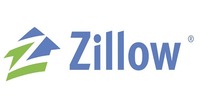 Zillow is a real estate marketplace for home-buyers and brokers to buy, rent and sell premises. Filter the apartments to rent by address, neighbourhood, ZIP, price, furnished units, bedroom size, studio apartments, square footage, etc. If you want to sell your premises, discover your home value, local market activity, monitor the way your listing performs and find out how to improve it. If you are going to buy a house, explain your loan requirements and the service will find a local lender to deal with you. Zillow offers affordability calculator, refinance calculator, debt-to-income calculator. Use affordability calculator to find the premises that fit your budget, refinance calculator — to find out if refinancing is reasonable for you, the debt-to-income calculator gives a chance to see whether you are on the right path to get a mortgage. Mortgage payments calculator will help you discover your monthly payments for a new apartment, PMI and insurance.
Why integrate Zillow with SendPulse?
Integrating Zillow with SendPulse, you don't have to manage your mailing lists manually since Zapier does it for you. After the integration is set up, every new contact added to Zillow will trigger the creation of a new subscriber in your SendPulse mailing list. Thus, you can easily stay in touch and contact your client via email, SMS or web push notification. Use email marketing automation to save your time and develop trustful relationships with your customers.
How do you connect Zillow to SendPulse?
Integrating Zillow with SendPulse unites these two simple tools to benefit your business. Just follow these steps:
Create Zillow account
Create a new mailing list in your SendPulse account
Make Zillow to SendPulse zap using Zapier with SendPulse integration
Set the kind of interaction you want between these two platforms
Set the trigger email you want to send to your contacts
See our Knowledge Base to learn more about Zapier integration.
If you have any questions on how to connect Zillow to SendPulse with the help of Zapier, please feel free to contact us.