Noticeable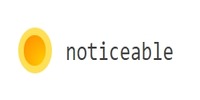 Noticeable is a changelog service that allows to better interact with the audience by regularly notifying of new features, changes and updates regarding your product. Using Noticeable you can increase customer retention, segment the clients and target only the right people at the right time, build trustful relationships, schedule your posts for later, improve user engagement, invite other members of your team for collaboration on each project, manage your workflow, collect analytics and smart reports to optimize your work. 
Why integrate Noticeable with SendPulse?
Integrating Noticeable with SendPulse, you won't spend extra time on copy-pasting new customers' email addresses from one service to another because Zapier will do it for you. After setting up the integration, every time a new user becomes your subscriber to Noticeable timeline, they will be automatically added to SendPulse mailing list of your choice. Thus, your address book will be updated and you will be able to start market new customers immediately. Send them relevant offers, interesting news and all the changes regarding your product. Don't miss anyone!
How do you connect Noticeable to SendPulse?
Integrating Noticeable with SendPulse unites these two simple tools to benefit your business. Just follow these steps: 
Create Noticeable account
Create a new mailing list in your SendPulse account
Make Noticeable to SendPulse zap using Zapier with SendPulse integration
Set the kind of interaction you want between these two platforms
Set the trigger email you want to send to your contacts
See our Knowledge Base to learn more about Zapier integration.
If you have any questions on how to connect Noticeable with SendPulse with the help of Zapier, please feel free to contact us.