Exhibition Invite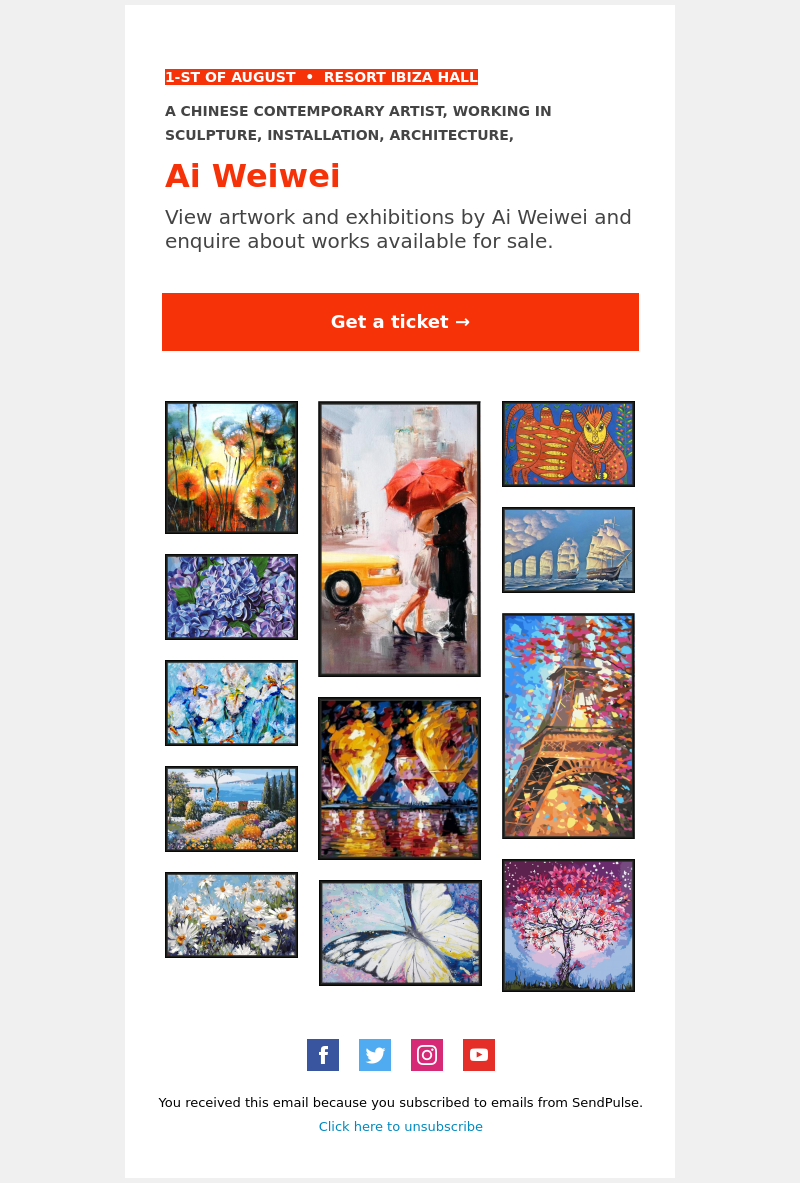 This template is created for an art gallery or museum. Invite subscribers to attend your exhibition, workshop or lecture. Don't forget to inform about the date, time and place of the event.
Created: Drag and Drop
Category: Other
Updated: 28.08.2020
Use template
This template "Exhibition Invite" in the "Other" category was created by SendPulse. You can use it to send emails to your customers via SendPulse for free. If you want to send an email campaign using this template, just click "Use template".
Related email templates