Valentines Day Hearts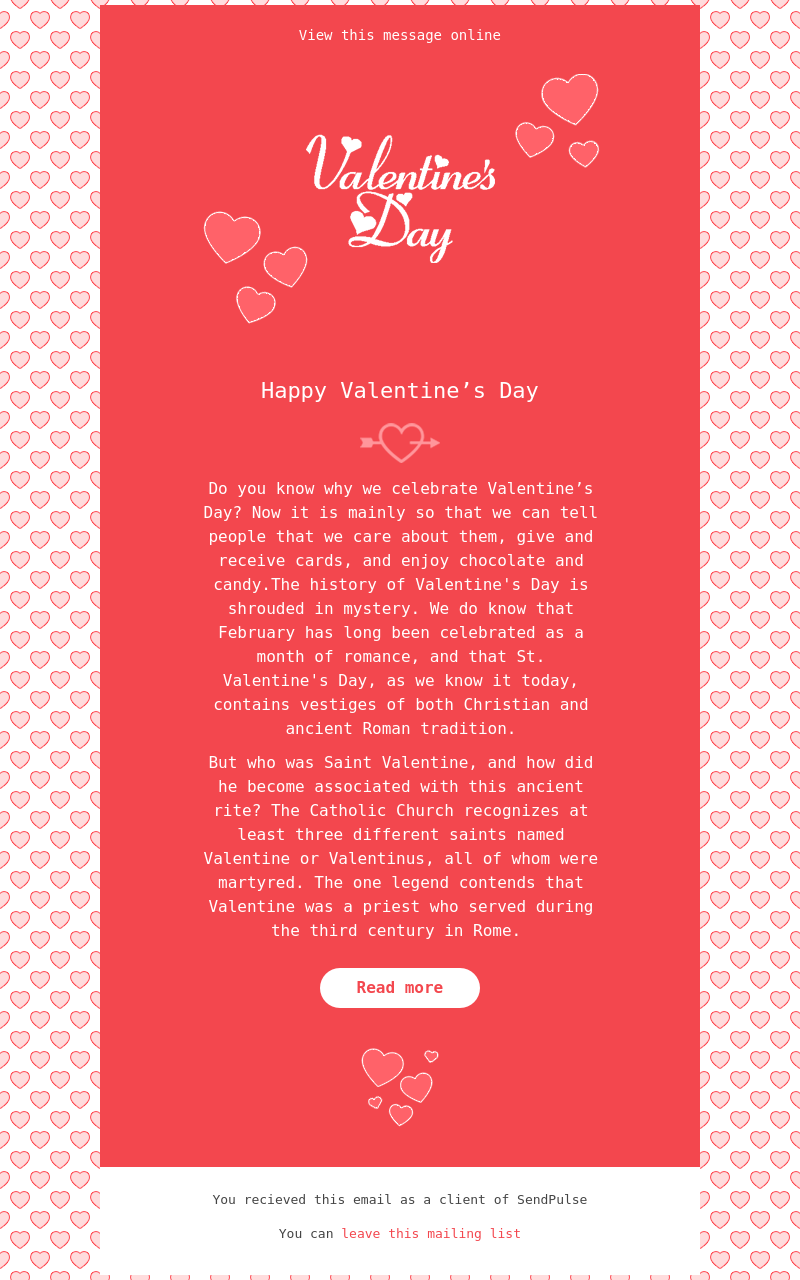 If you just want to tell your subscribers a thing or two about St. Valentine's Day, like its origins, history, traditions - you can use this beutifully crafted text-oriented template, which mostly suits blogs, news websites, etc. Fill it with your content and start mailing!
Created: Drag and Drop
Category: Holiday
Updated: 27.08.2020
Use template
This template "Valentines Day Hearts" in the "Holiday" category was created by SendPulse. You can use it to send emails to your customers via SendPulse for free. If you want to send an email campaign using this template, just click "Use template".
Related email templates