A reminder email is a marketer's helping hand that does what it says — reminds about important events. Sending an invitation email doesn't mean your job is done because subscribers may simply forget about them. This is when a reminder email comes into play.
How to send a reminder email in SendPulse?
1. Choose "Automation 360"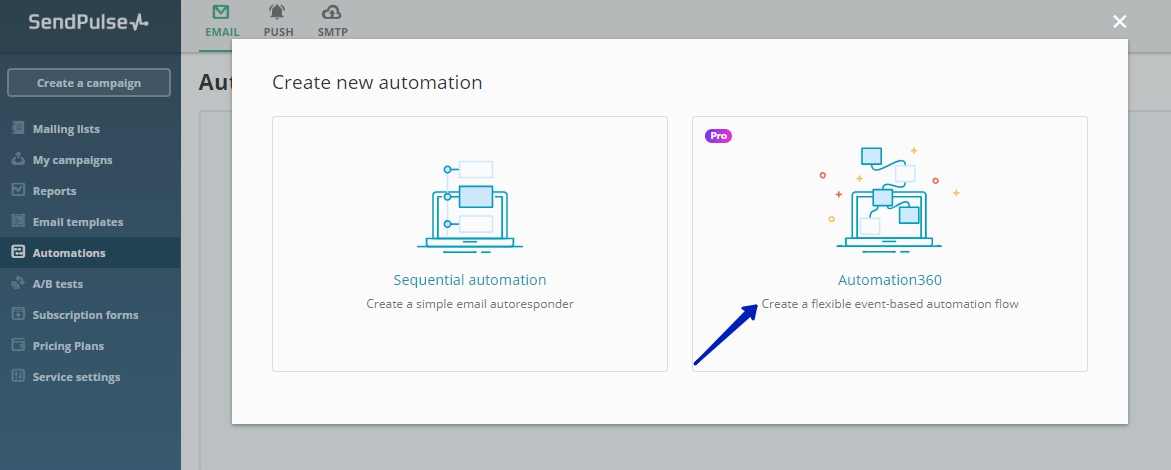 2. Specify the general information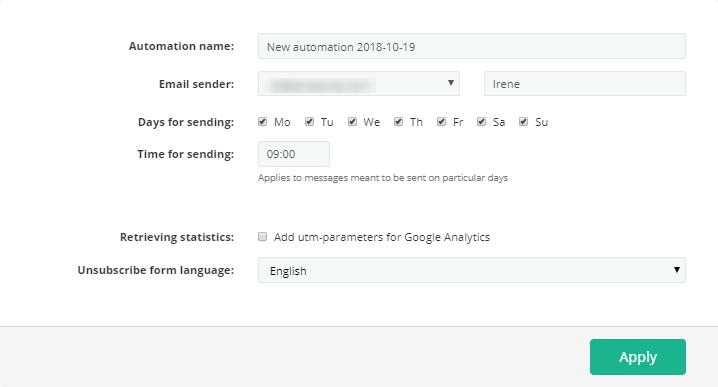 3. Select the "Special date" event
4. Set the flow starting data
5. Create the 1st reminder email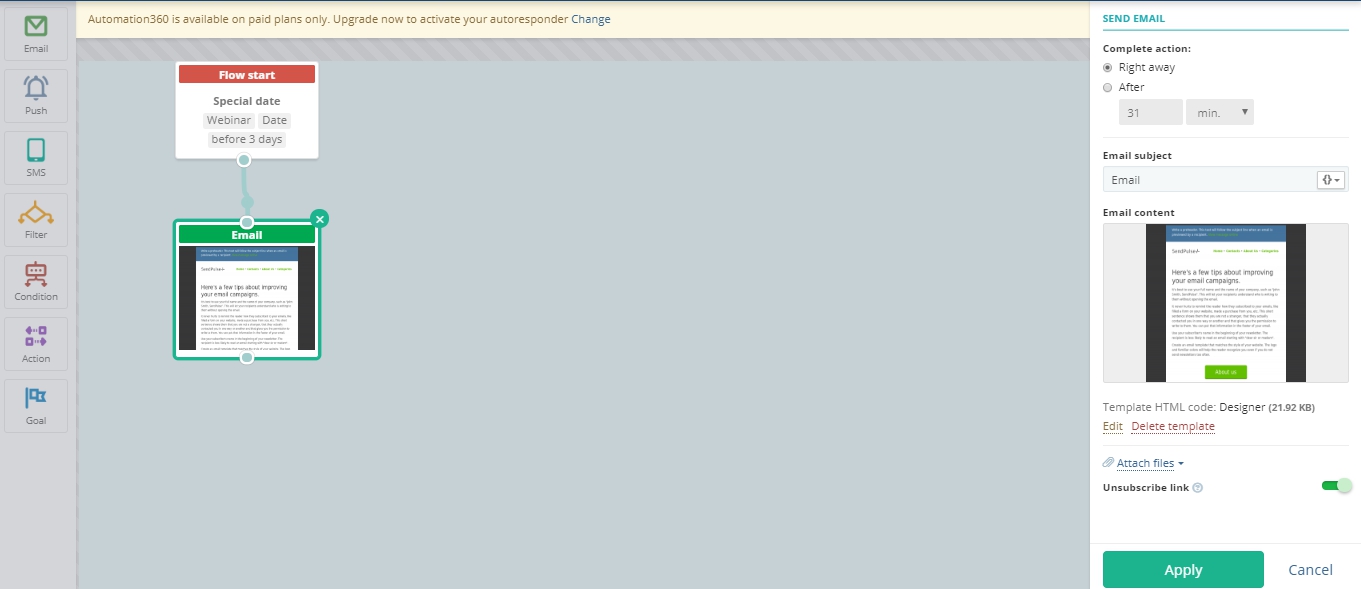 6. Create the 2nd reminder email
7. Save and launch the automation flow
The reminder campaign is ready!
Now, you only need to track the email statistics. Monitor the number of opened emails and CTR to discover your participants' engagement.
You are welcome to combine the delivery channels. Send the 1st reminder by email, and the 2nd one —  via web push notification to reach out to more users.
NB: Automation flow sending is available on paid plans only.
Check out the prices.
Benefits of sending a reminder email
Revive passive subscribers
Bring additional ROI
Build customers' loyalty
Automate the workflow
Types of reminder emails
Event or webinar reminder
Email reminder about the discount code expiration
Payment expiration email