A post-purchase email is triggered by a customer's action — purchase. It is sent right after a client clicks "Buy". Post-purchase emails include email confirmation, thank-you email, shipping confirmation, review request, etc.
How to send a post-purchase email in SendPulse?
Firstly, you need to send the event to SendPulse with your variables.
1. Set up sending the event on your website after a user completes a purchase
Send the data to the generated URL.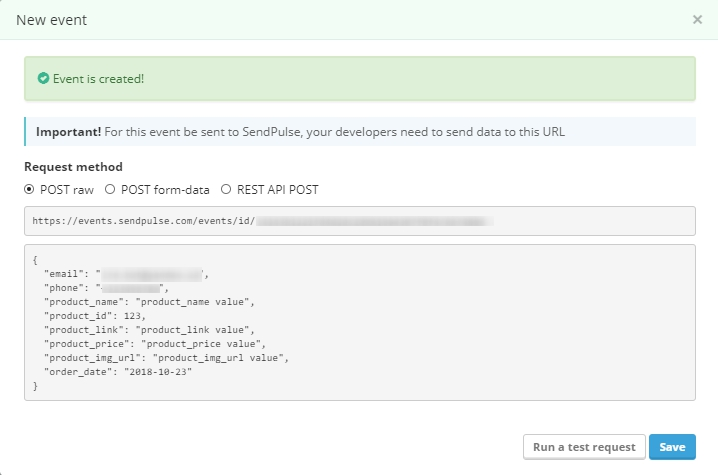 2. Create an automation flow based on the "purchase" event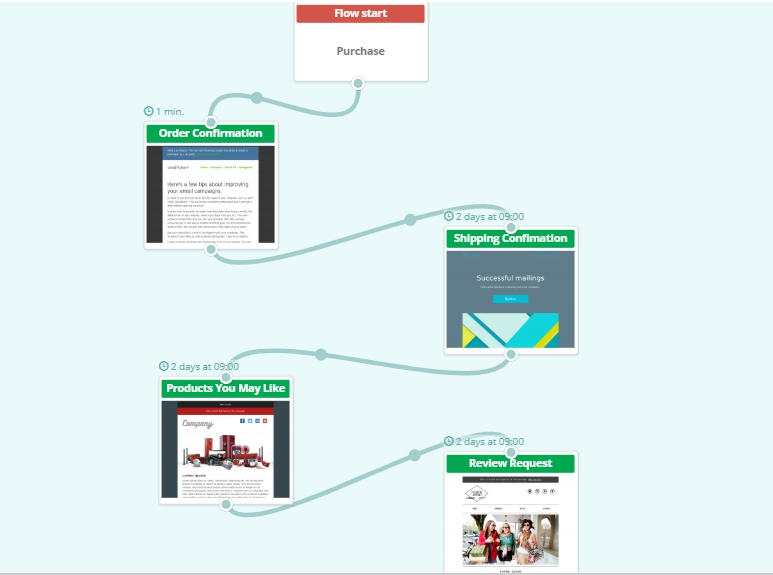 This is the way your automation flow may look like. Add as many emails as you wish.
So, you have to set the email flow sending once and we'll take care of the technical issues. 
Combine several delivery channels within one flow — email, SMS, web push notification for better engagement.
Track open rate, CTR, the number of those who have unsubscribed or marked your emails as spam to correct the strategy on the go.
A post-purchase email is a must if you're in ecommerce as it helps foster the relationships with your clients. Don't let them go after the purchase!
Looking for more email ideas to increase customer loyalty? Send a reminder email for your audience not to miss important events.
Benefits of sending a post-purchase email
Nurture customers
Create client loyalty
Stimulate repeat sales
Post-purchase email examples
Thank-you email
Order confirmation email
Shipping confirmation email
Review requesting email
"You may also like" email
Discount for the next order