You've probably heard the term "website optimization" in relation to SEO. But there is so much more you can do to make sure your website is not only appealing to robots but also to humans. Why don't we start now?
In this article, we'll explain how to make sure your website performs at its best. And, of course, we'll give you solid reasons why you need to optimize your site in the first place. Making your website user-friendly and easy-to-find is anything but magic — we'll guide you through the key steps and give you some website optimization tools to get started.

What is website optimization?
Search engines, just like people, appreciate useful content and have a variety of resources to choose from. This is why it takes time and effort to craft a website that achieves a high search rank and captivates users at the same time.
Web optimization is the constant process of improving the performance of your website so that it attracts and retains customers while staying on the first pages of search results.
Here are the main factors that influence both search engine and human opinions of your site:
skillfully crafted, unique, and engaging content;
frictionless and intuitive UX;
fast page loading times.
Website optimization is absolutely necessary for full-blown websites and simple landing pages alike. Changes can be implemented at any level, from the snippet of your website and the color of a CTA button to the hosting plan and page layouts you use. The end goal is to get more traffic and conversions.
When people talk about website optimization and search engine optimization, they usually mean optimizing for Google since it has 88% of the global search engine market share… and over 200 ranking factors, such as:
backlinks;
meta tags;
mobile optimization;
page speed;
optimized content;
domain age, URL, and authority.
Still sounds like running with your eyes closed? Just listen to what Google has to say about its algorithms — the experts from Google regularly share some insights on their YouTube channel. For example, they explain whether you should split long pages into individual short pages and how bad it is to have similar titles on different pages. You can even join Google Search Central office hours and submit a question!
But for now, let's talk about the basics, such as website optimization software and practices you can start with.

Why do you need to optimize your website?
If you ignore website optimization tools and tricks, chances are your website won't make it to the top. It's like wearing a cloak of invisibility. And if you already have an audience, you won't see steady growth because even the best-performing content will one day become outdated. Also, you might lose your potential customers by sending them to unoptimized pages.
Website optimization helps you find out what interrupts user flows and get rid of problem areas. It allows you to create a website worth visiting and spending time on. It is also the most reliable way to achieve a frictionless customer experience and stop losing leads.
Best website optimization tools and recommendations
Our recommendations will help you trim the fat and make your website user-friendly and searchable. We will also unveil the best website optimization tools and software you should be using.
Some of the optimization work can still be done with your bare hands, like, manual link building for SEO. Nevertheless, we can and should automate most of our routine. The following website optimization tips will help you save time and get clear-cut data.
Analyze your loading speed and performance
First, examine your website speed using tools such as Dareboost.
With Dareboost, you can also check your website rank in comparison to your competitors and find out how much faster or slower your website is. The service gives you clear recommendations on how you can improve your website performance as well. To get a second opinion, try PageSpeed Insights — another tool that analyzes the content of a page and generates suggestions to make that page faster.
But real website optimization starts when you explore all the options Google Search Console has to offer. It is a free tool that provides actionable reports, tools, and learning resources designed to get your content on Google Search.
To create a state-of-the-art user experience, instantly act on every issue Google reports. Let's say you see that your website has a low click-through rate — fix it by working on your snippet. If there are some missing search queries, you probably don't have enough useful content to appear in the search results for these queries. In any case, there is always something to improve.
Another way to analyze your website's health and performance is by using SEMrush, Serpstat, or Ahrefs. Both website optimization tools promise to identify surface-level annoyances as well as devastating errors. They help you visualize key data, provide fresh ideas to boost your rankings, and recommend how to fix any SEO issues.
Here is what a typical report from the Ahrefs Site Audit Tool looks like:
Speed it up by switching to content delivery networks
Page loading speed is a direct ranking factor. The more data you send, the more time it will take for the customer to download it — this is the main reason to make your website as light as possible. But you can also bring your data physically closer to your end-users using content delivery networks — geographically distributed networks of proxy servers and data centers.
Let's take Cloudflare, a popular global cloud network, as an example. It spans 200 cities in 100 countries and determines the most efficient destination for each request, decreasing the latency by actually moving files closer to your visitors.
Cloudflare CDN offers full flexibility to scale up or down at any time. You also get predictable bandwidth pricing without having to pay for spikes.
Implement smart caching to reduce the load
You probably know page caching can help your website load faster. A site that is difficult to cache may take several seconds to load — several disappointing seconds during which many users may leave. But the downside of caching is that you can never be 100% sure that a user is going to get the newest version of the website.
And here comes another advantage of using CDNs. They usually offer their users the option to customize how their content is cached — this is the best way to get important statistics without making the website cache-unfriendly.
Declutter regularly
The older your website is, the higher the chances it's drowning in dated content. Get in the habit of going through your resource and questioning the necessity and relevance of all the existing elements. Review all the integrations and see which plugins you can live without.
For example, Google Analytics is good enough to track the performance of your website — you don't need to add a third-party app that does the same job. Every little popup, banner, or ticker is potential clutter.
With the following actions, like with car maintenance, regularity is the key:
revive old blog posts by adding more relevant information and keywords;
get rid of the pages that bring zero new visitors and do not serve a specific purpose;
remove unnecessary links that take visitors off your site for no good reason;
add some negative space to draw more attention to your fresh content;
check whether your ads and banners are still relevant and informative.
While we are at it, let's also take a look at Google Analytics Content Drilldown, a report that can also be very helpful for marketers and content strategists.
It's a neat tool that allows you to drill down through the directory structure of your website and locate underperforming content. You can also find topics that need more attention and pin down navigation issues. To start the analysis, open Google Analytics and go to Behavior -> Site Content -> Content Drilldown.
Polish your SEO copy
The era of keyword stuffing is over; now, only value-based messaging has the chance to catch users' attention. But the way your text looks matters just as much as the way it reads. Always add some white space and contrast for better legibility.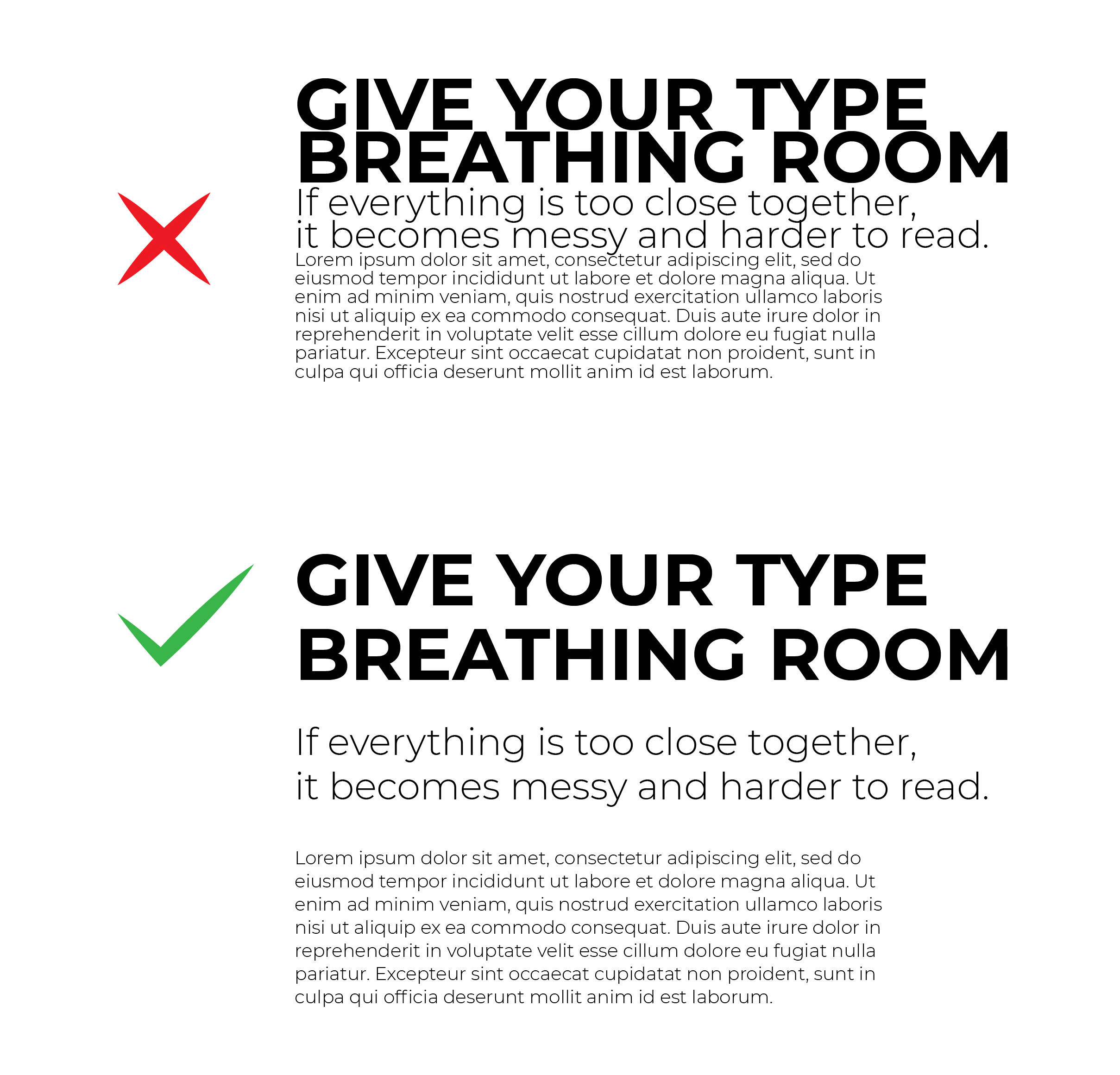 Besides a legible typeface, a strong SEO copy should have:
correct hierarchy with all H1, H2s, and H3s;
natural language that can be recognized by voice search algorithms;
keywords and their synonyms evenly distributed throughout the text;
a clear call to action (CTA);
compelling and promising headlines.
Keep your copy concise, and do not add extra paragraphs just to fill some gaps on the page — search engines prefer useful and natural content over dry selling text. Keep it customer-centric and talk about the ways your product can help solve their problems.
Run usability tests on existing pages
To detect existing UX problems, no matter how harmless or detrimental, you can invite a UX researcher and real users to run usability tests. A moderator asks a participant to perform tasks using specific user interfaces, observes the user's behavior, and receives feedback.
Hands down, it's one of the most efficient practices for website optimization because you are sure to uncover new opportunities to improve your product or service and learn what your users' preferences are.
Optimize your images
If you run an online store, you probably use tons of images to showcase your physical products. We've already talked about page loading speed and its importance — poorly optimized images negatively affect this ranking factor and the overall user experience. Unfortunately, people are not patient enough to wait for three seconds for all HQ images to open. Instead, they just leave.
Not to worry — follow these simple steps to preserve the quality of your photos and keep your visitors engaged:
connect small background images or icons and upload them as a single picture;
always add alt tags and descriptions to your images;
use the "Save for Web" command in Adobe Photoshop;
don't make product images smaller than 1000 x 1000 pixels — they won't provide enough details and may appear blurry when stretched;
avoid uploading images larger than 2048 x 2048 pixels.
Experiment with new types of engaging content
The time a user spends dwelling on your website is a significant SEO ranking factor. But not everyone likes to read lengthy texts — some people prefer to scan numbers, and some would rather go through a list or listen to audio.
But what can be more entertaining than a wordy article? Well, try these formats to make your content a bit more diverse, catchy, and professional:
guides;
check-lists;
tutorials;
podcasts;
eBooks;
infographics.
But be aware that every video or GIF makes your website a bit heavier. So, videos are great if they're instructional but useless if they're just slideshows with funny music.
Use relevant internal links
Links in the right places help users organically find valuable and interesting content. Search engines also love interlinked relevant pages because they create content hierarchy and make it easier to navigate websites.
Try Sitebulb to examine link distribution across your website and visualize how search engine crawlers go through your pages.
If you have orphaned pages or pages with very few internal links, this tool will discover them. It does the same with broken links, internal links to redirects, or under-optimized anchor text. You will also find out what your most powerful pages are, in terms of internal linking.
Take the mobile-first approach
…because Google already does! With a mobile-friendly website, you can reach a wider audience and appear on the first page of Google's search results. If you think your product is too premium or complex to make a purchase decision using only a mobile device, we encourage you to look at the stats. Up to 80% of people use their mobile phones for shopping.
Even your current statistics may be misleading. Correlation does not imply causation when it comes to mobile: your audience might use a PC simply because otherwise, your website wouldn't open properly. Use the quick Mobile-Friendly Test by Google to test how easily a visitor can use your page on a mobile device.
You can also open a site-wide mobile usability report after verifying your domain ownership.
Look at how users use your website
Instead of guessing, you can improve the usability of your website by adding exactly what your users need. For that to happen, you need to look at how they interact with key pages and what turns them off or entices them. You can use website optimization software to generate heatmaps — visualize user's interactions revealing where they click and how far they scroll. It's the most reliable technique for discovering hot spots and dead area clicks.
There is a similar method called session recordings. It's more of an in-depth way to track users' mouse movements and see the elements they interacted with. It might be helpful if you are struggling to identify problems in your sales funnel or catch some reappearing bugs. Basically, it's like diving into your users' minds for a minute — much more insightful than a trivial survey. Give Smartlook, Hotjar, or Mouseflow a try and be ready to transform your website for the better.
On a heatmap, you'll see the most clicked areas in red, and it'll become obvious what captures the user's attention the most.
Is there anything else?
It goes without saying that you don't need to strip your website of all the essentials — try to keep it clean but effective. After you start implementing our website optimization tips, it'll be easier to build an unbreakable bond with your customers. To make sure that happens, add SendPulse to your toolkit as an all-in-one communication tool for creating email campaigns, chatbots, and push notifications. Omnichannel marketing is the future — let's make it happen together.