Recently, we've partnered up with RollerAds, an advertising network with top-performing ad formats. For SendPulse users, this means that you can make a profit by enabling sending web push ads to your website subscribers right from your account.
Read on to find out how to monetize your website with SendPulse and RollerAds.

Getting to know RollerAds
RollerAds is an advertising network that specializes in push notification ads. The service helps website owners earn extra money and allows advertisers to get more high-quality traffic through web push notifications.
Web push notifications
are instant messages sent by a website or web application. Such messages show a high CTR, as they appear on subscriber's desktops or mobile devices even if the website or app was closed when the notification was sent.
In addition to web push ads, RollerAds offers other effective ad formats and unique algorithms for ad campaign optimization. Their anti-fraud system protects users from fraudsters and bot traffic. Moreover, users of this platform get multiple targeting options, which help them reach the right audience anywhere in the world.
Monetizing your website with SendPulse and RollerAds
Let's move on to a step-by-step guide on enabling web push ads in your SendPulse account.
Step 1. Connect your website and set up push notifications
First of all, go to the "Push" section.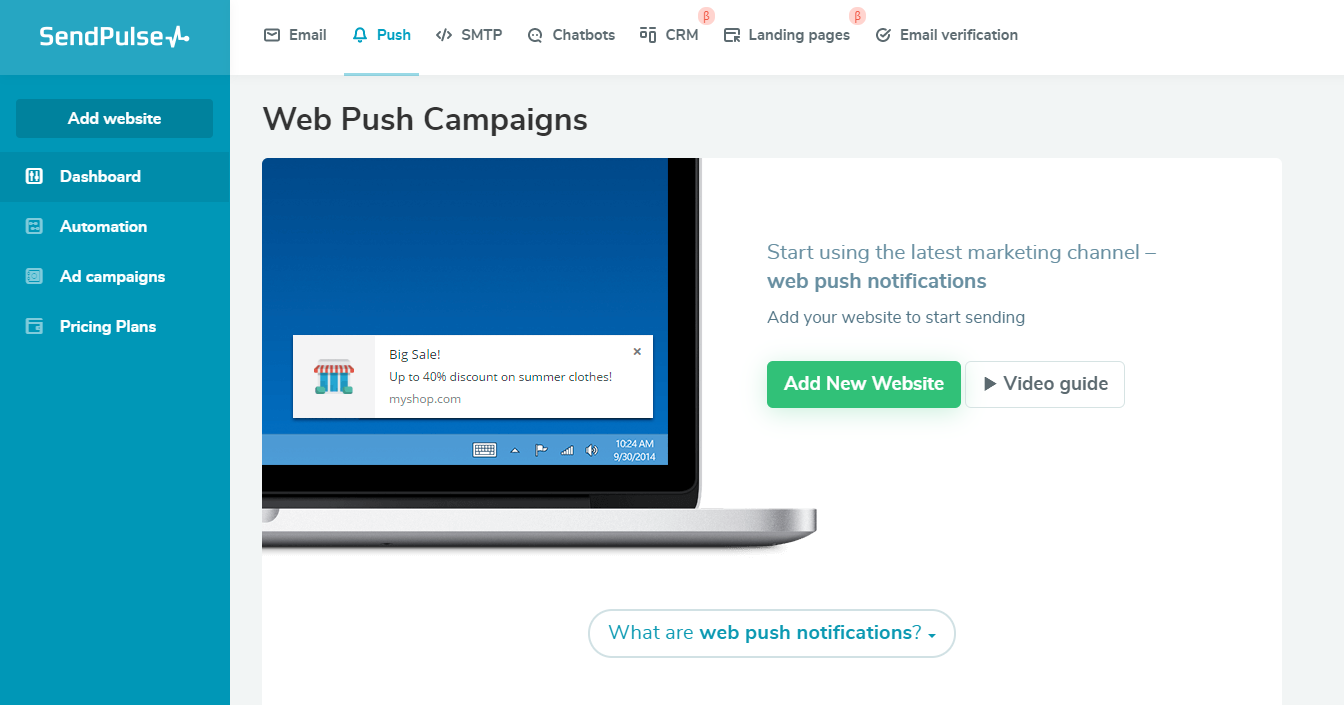 Then, add a new website. Share the URL of your site and add a logo. Adjust website settings to your liking — for example, you can customize your subscription request layout, set up conditions for showing it, or add a prompt message.
The system will then generate a code — copy and paste it to your website before the tag. Once you've done it, you'll see a green checkmark — this means that the code was added correctly and you can launch push notification campaigns for your website.

In the "Website settings" tab, you can update your site image, check the website integration code, and change the subscription request parameters.
Step 2. Activate the advertising system and configure ads for your website
Choose the "Ad campaigns" section from the left menu and activate the advertising system. Then, click on the more options icon next to the website you want to monetize. In the pop-up screen, choose the desired frequency and types of content for ad campaigns on your website.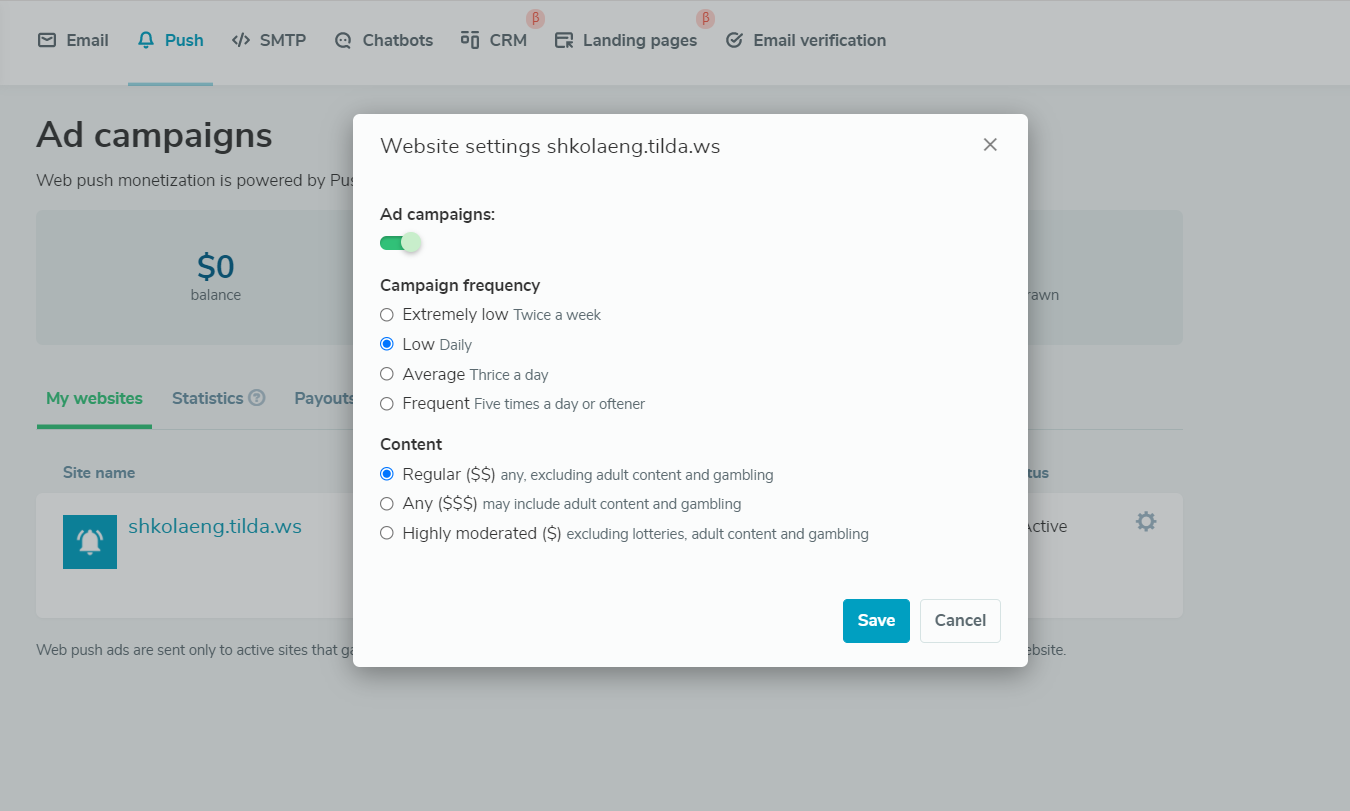 You'll be able to track the performance of web push ads and your payouts in the corresponding tabs. Also, you can transfer the money you earn automatically or manually once a week to your bank card, WebMoney, or PayPal wallet.
Learn more about website monetization from our Glossary or activate web push ads in your account.