If you receive any spam in Google Calendar, we will explain how it gets there and show you how to remove it.
How the spam gets into Google Calendar
The main reason of Google Calendar's vulnerability is the absence of spam filters. Anyone can put the appointment into your Calendar. Users receive invitations to events with the spam link which leads to malicious website.
If an email with such content lands in the spam folder automatically, though you may not even know about it, you notice the appointment in your Calendar in any case.
How to remove spam from your Google Calendar
You have to delete the appointment with this link and it will clean the whole Calendar if you receive invitations with not so many spam links. If you receive many of them, it's better to delete the whole Calendar to prevent future threads.
How to protect your Google Calendar from spam
First of all, you have to stop adding invitations automatically to your Calendar. Go to settings on the top-right of the page, select it, and find the "Event settings" option, choose "No, only display invitations to which I have replied."
Scroll down the page after and uncheck the box "Show declined events."
In the "Events of Gmail" on the left-hand menu, uncheck "Automatically add events from Gmail to my Calendar."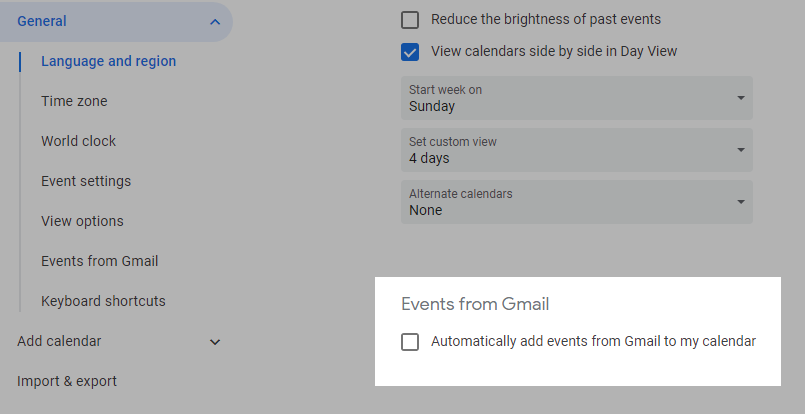 If you followed this guide, you have removed all the spam from your Calendar and prevented future vulnerabilities.