While times are tough, we want to support businesses-to-customer communications. Previously our customers could save on their email marketing costs purchasing a yearly plan; now they have a possibility to buy a 6-month plan.
Starting today, SendPulse is launching a special offer for customers using our email service or sending transactional emails via SMTP. Until the end of April, you can save up to 20% when you purchase a 6-month plan or 35% for a yearly plan.
You can find pricing details in the prices section of our website or in your SendPulse account.
The SendPulse email service is suitable for sending large email campaigns. You can also use it to set up trigger emails — automated messages sent after a new subscriber joins your mailing list, based on previous interactions with your emails, or according to events sent to SendPulse from your website or CRM system.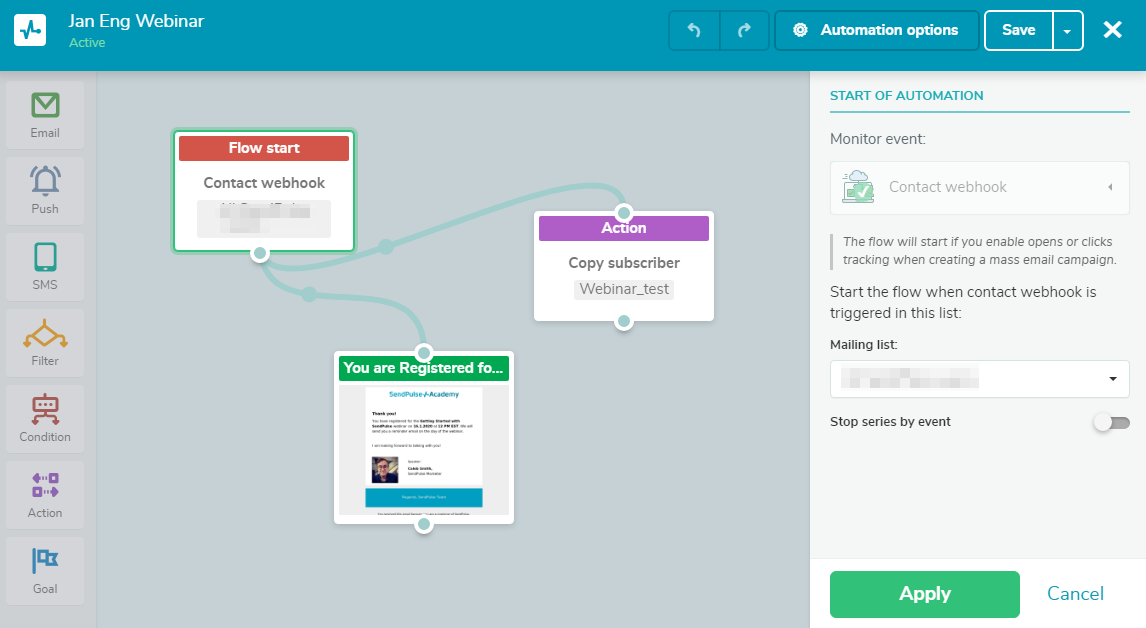 With SendPulse, you can still send 15,000 email campaigns to up to 500 contacts for free or use our SMTP server to send up to 12,000 transactional emails.
Stay healthy, stay safe, and stay connected by sending your emails with SendPulse.