The proverb "If you want to go fast, go alone. If you want to go far, go together" perfectly describes communities and their significance to us, unapologetically social creatures. In psychology, there's a hypothesis suggesting that human beings have an almost universal need to form and maintain interpersonal relationships with others.
At the same time, many of the activities we perform online are solitary by nature — working, shopping, learning, reading, etc. Online communities bridge that gap and bring a sense of belonging, comradery, and support into originally cold and lifeless virtual spaces.
For businesses, online communities mean maintaining long-lasting relationships with their audience, creating a positive feedback loop, driving loyalty, and more.
In this post, we will discuss the advantages of creating an online community and suggest tips for making it lively and thriving from day one. We'll also show you some examples and tools to help you get started.
What is an online community?
The term "online community" refers to communities of individuals who connect and interact with one another in virtual spaces. It's an organized space where different topics can be discussed and projects worked on together. Online communities come in different shapes and forms and can use pretty much any virtual platform as a basis.
Open online communities are free and available for anyone to join, although there might be some specific rules and moderation, depending on the niche. Private, closed communities are usually paid for and strictly moderated, and they require members to actively participate in conversations.
For example, the subreddit r/Huel is an open online community dedicated to the meal replacement brand Huel, and it's part of the large Reddit community network.
Here are some other formats of online communities:
a Facebook group;
an Instagram account;
a forum;
an email newsletter;
a personal blog;
a YouTube channel;
a recurring event on Meetup;
a Patreon community;
a Telegram channel;
a Discord server;
a community on Medium.
However, there's a world outside of the Big-Tech-owned toolkit, and, as you will see in the following sections, creating an online community on a dedicated community management platform has its own advantages.
What are the benefits of building an online community?
Having an online community can be extremely beneficial for brands and individual bloggers, coaches, entrepreneurs, and creators as well as for their audiences.
Here's a look at some of the advantages of having your own online community.
Strengthens your brand
By creating an online community, you can solidify your brand positioning and win your audience's trust. Since your community will serve as a platform for people to discuss your brand, you get a chance to address their concerns and communicate with them openly and directly.
Your community members will be giving you feedback on how your product or service works, creating a feedback loop. You'll be able to improve your offering faster and make fewer mistakes, while also proving that you are a real subject-matter expert and that you care about their positive experience.
Increases customer knowledge
When you have an online community, you get direct access to customer sentiment, their needs, and goals. That knowledge can empower you to make major decisions such as introducing a new design, offering new payment options, or changing your pricing.
Keeps your audience active
By regularly checking in with your community, you'll help them stay informed on what's going on in your brand's world. Your subscribers will be more likely to act on your offers if they're used to receiving timely updates, announcements, expert tips, and other valuable information from you.
Improves customer acquisition and retention rates
Building an online community is a great way of increasing customer acquisition rates because it encourages the dialogue between your potential and existing buyers. Instead of aggressively selling, you can just let your happy customers do the talking by sharing their success stories. By doing that, you'll prove to your new members that your offer is legit and in high demand.
Creates networking opportunities
A buzzing online community allows users with similar interests to connect in a natural and informal way. By bringing like-minded people together and helping them share their experiences, you give them one more reason to admire your brand.
What's the difference between an online community and an audience?
To answer this question, let's sort out the definitions first.
As you know by now, an online community is a group of people who share common interests, likes, and dislikes. They post content, ask questions, and converse with each other to solve problems related to things they have in common.
An audience is a group of people whom marketers are trying to reach through various campaigns and communication channels. The goal of targeting specific audiences is to convert them into customers.
The main difference between an online community and an audience lies in how these groups of people come together. An audience has typically been pulled in using marketing tactics, while an online community comes together naturally, through shared interests or activities.
Audiences are groups of individuals that don't know each other nor have any incentive to interact with one another. They're only there because of the brand and its marketing efforts. Communities, on the other hand, thrive on active and genuine communications.
It takes more effort for members of an audience to join a conversation than it does for members of an online community. Audiences tend to be more transactional; they become aware of products and services by engaging with content but rarely delve into conversations about these offerings.
How many types of online communities are there?
There's a limitless number of communities out there since new brands, projects, hobbies, and trends emerge every day, so, obviously, we're just skimming the surface here. With that in mind, let's focus on the eight most popular types and look at some online community examples.
Brand communities
A brand community is a group of customers who have an emotional connection and loyalty to a specific product or service. They may form their own networks based primarily on their passion for the brand they support. People in these groups often share similar interests and experiences with the goods they buy or use.
Here's how Urban Outfitters drives community engagement on social media.
Companies can capitalize on brand communities through user-generated content (UGC). This involves engaging customers directly by motivating them to create and post content that features the company's products or services. UGC not only encourages customer interaction but also increases word-of-mouth advertising opportunities.
Peer support communities
A peer support group is a safe environment for individuals dealing with similar struggles or issues allowing them to come together in order to offer advice and support one another through those experiences. Communicating with people who can relate to your experience can be extremely encouraging. This type of community helps people find acceptance and build self-confidence while tackling issues they face together.
This is an example of a parent support group on Facebook.
Peer support communities empower members to form new connections and share their personal stories without the fear of being misunderstood or ridiculed. These communities are open to any individual seeking emotional and practical help from their peers dealing with the same challenges in life. The idea behind this is that being surrounded by supportive people facing the same struggle helps you to stay on track with your goals and overcome difficulties more easily.
Learning communities
Educational online communities are digital spaces designed primarily to bring together people who teach or participate in a specific course. The purpose of these groups is to enable learners to share ideas, get personalized feedback, and stay inspired throughout the course.
A learning community can be as simple as an educational YouTube channel with an open comment section.
By being part of a learning community, students can expand their knowledge base and get their questions answered. Seeing what others have accomplished can create a competitive atmosphere within the group, which will further motivate the participants to progress toward their goals.
Wellness and lifestyle communities
Wellness and lifestyle communities are groups of people that support each other toward achieving goals related to physical, mental, emotional, and spiritual health. Their topics often revolve around sports, nutrition, productivity habits, time management, personal development, health, and skincare.
This plant-based Meetup is a great example of a lifestyle community.
Wellness and lifestyle communities allow their members to get tried-and-true tips, reviews, and product recommendations from real consumers with similar needs and interests. Also, these social groups promote accountability and motivate their participants to stick to their goals.
Expert communities
Professional online communities allow experts in a specific niche to come together in order to grow, learn, network, find mentors, and discover new opportunities. These spaces are created for people who want not only to obtain and deepen expertise in their domain but also to expand their professional circle.
Professional communities encourage their users to connect and share content with other aspiring and accomplished leaders and niche experts on the same platform. They also regularly organize workshops, conferences, and webinars to facilitate face-to-face interactions.
Fan communities
A fan community is simply a group of people who share a passion for something or someone from the world of art, entertainment, or sports. They can be as small as just two people or consist of thousands, sometimes even millions of fans from all over the world. The common thread that binds them together is a shared appreciation of a certain music genre, author, band, game, or film director.
Here's a popular online community dedicated to David Lynch and his movies.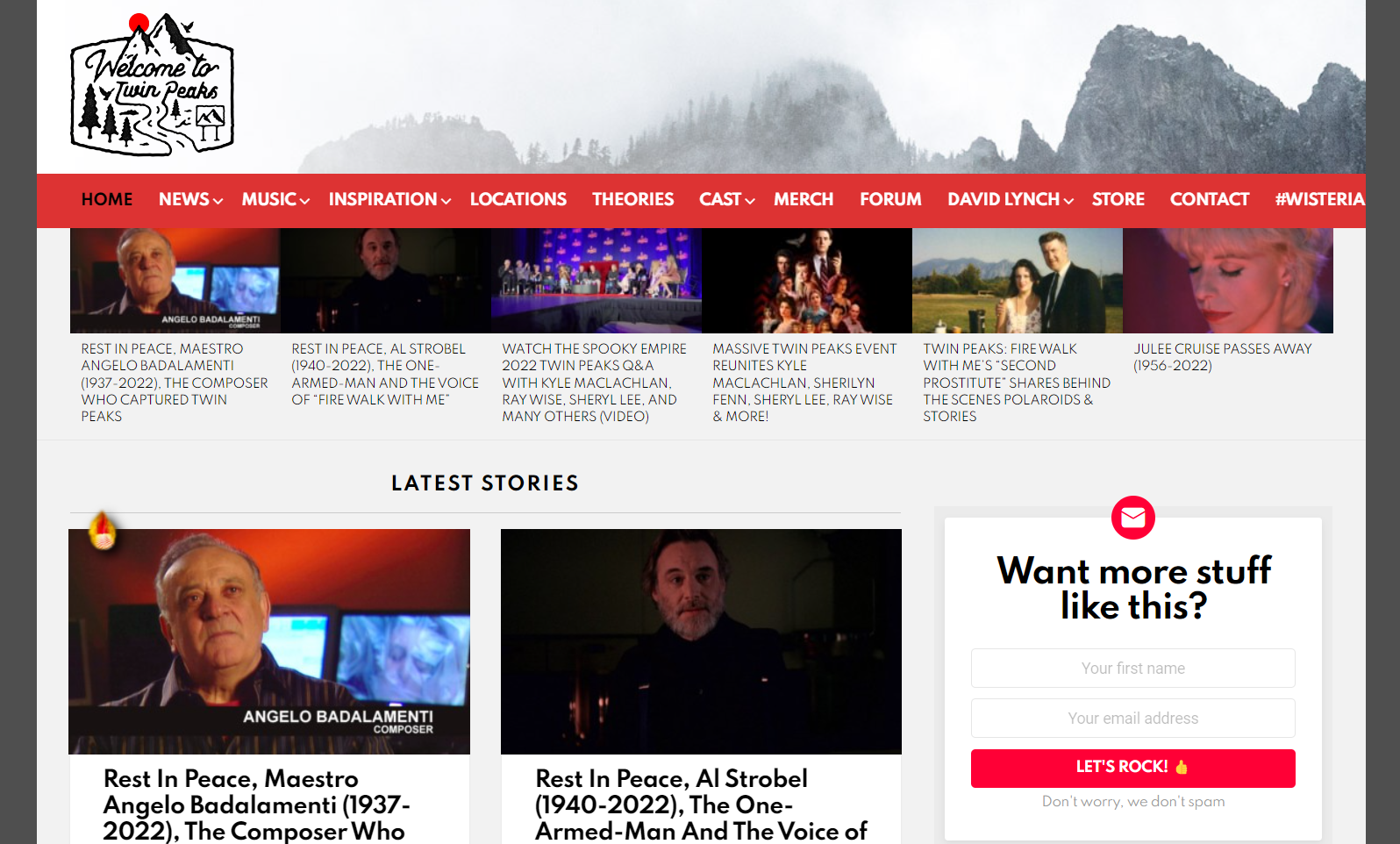 Fan online communities have a lot to do with identity and belonging. Fans often use merchandise and niche slang to stand out and signal who they're and what kind of music or aesthetic they prefer, and being part of a community helps them feel confident and rooted.
Local communities
A local community is a group of people who live in the same area and have social and economic ties. Local communities can be small, such as a neighborhood or village, or they can be large, such as a city.
These are networks of residents who interact with each other to meet their needs, pursue common interests, or get local initiatives off the ground. Local communities bring numerous benefits to their members, from social connectedness and access to resources to job opportunities and education support.
Activist communities
An activist community is any group formed around a common social cause that engages in collective action, usually in the form of online advocacy or offline protest. Activist networks are typically made up of individuals who have come together on digital and physical platforms to engage in active discussions on political or other issues, share resources, or participate in rally campaigns aimed at achieving social change.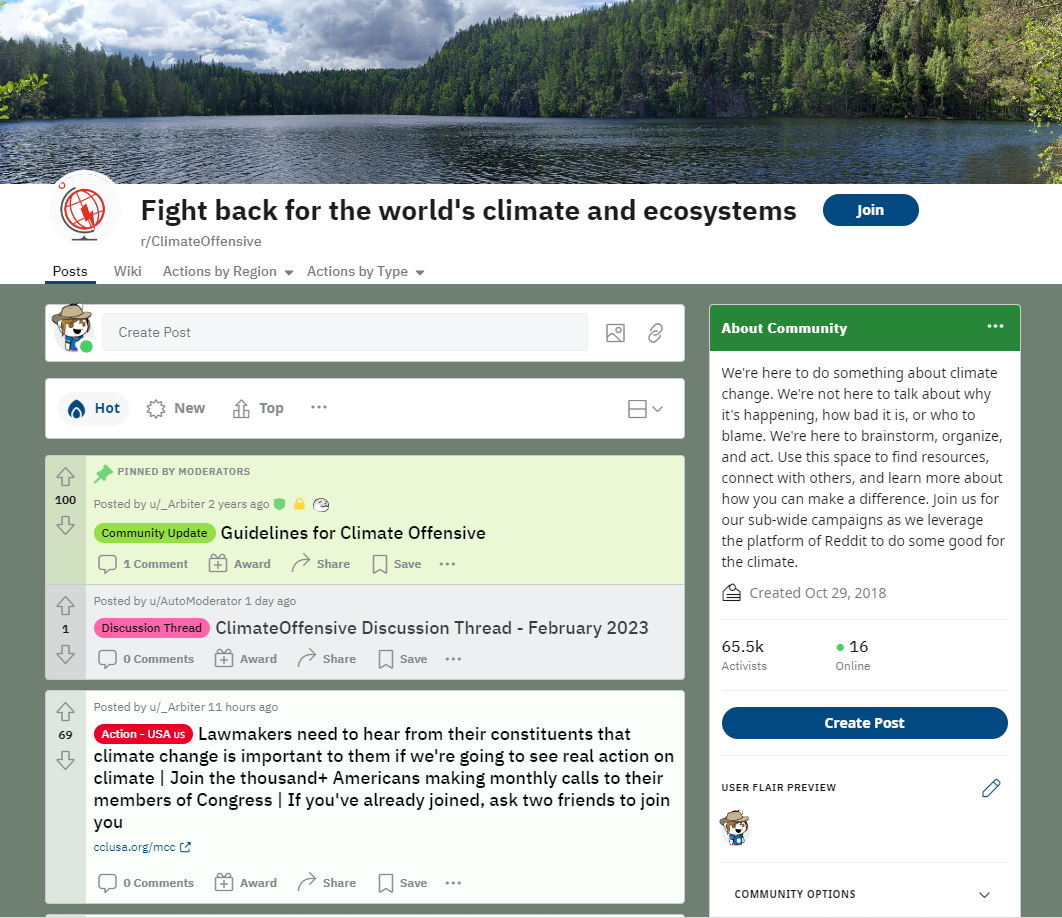 The number of activist groups has risen in recent years due to the fact that Gen Z is becoming increasingly more vocal against social injustices and climate change.
How to create an online community
If you're ready to turn your passive audience into a thriving and passionate community, follow these steps.
Make sure to check our YouTube video on running a digital community.
Step 1. Define your purpose
Before you start building your online community, take time to define its purpose. At the core of this should be two questions — "Who are the members of this community?" and "What do they have in common?" Once these questions have been answered, you're ready to begin forming your vision and setting community guidelines to ensure your members' success.
Step 2. Choose your platform
Your next step should be deciding which platform you want to use for your online community. Here, you have multiple choices:
Social media. This is a good choice if you're just starting out and need to build an audience from zero. Instagram and TikTok now have an impressive variety of marketing features, which makes it easier for creators and businesses to get noticed and monetize their content.
LinkedIn. If you want to grow your own professional community, this is where you should start to build some authority and initial connections.
Forums. This is a classic way to create niche communities, especially if they're purely for communication.
A self-hosted platform. You can create a dedicated website for your community to have full ownership and control over it. However, that requires a lot of effort and maintenance.
A community management platform. Simply the best choice because of the variety of interactive features and tools you get to keep your community busy and interested. On the flip side, it can get expensive.
Take some time to consider each option carefully before making your choice. In any case, your community platform solution should be user-friendly, secure, scalable, and interactive.
Step 3. Develop a content strategy
Once you've chosen a platform, start developing content to attract your audience's attention and give them a reason to join and stay in your group. This could include videos, long-form articles, or podcasts relevant to your selected topic.
Step 4. Start promoting your community
Once your community is up and running, you need to start actively attracting new members. You can promote your content through email campaigns, landing pages, messenger campaigns, targeted advertising, SEO, and other relevant channels, depending on your niche.
We dive deeper into the topic of community marketing in our blog.
Step 5. Encourage participation
Once people join your online community, make sure that their first interactions with the group are positive. Encourage them to introduce themselves by creating polls or discussions around topics of interest within the group. Make sure everyone feels welcome by frequently engaging with their contributions — this will grow trust within the group over time and help create meaningful connections between members, too.
Step 6. Manage conflicts and moderate conversations
Like in any close-knit group, there might be times when conflicts emerge. When this happens, make sure that there's a moderator who manages both sides objectively in order for them to come up with mutually agreeable solutions beyond just deleting posts that don't meet specific standards — that can only ruin your audience's trust.
Additionally, it's recommended to perform daily checks to ensure that all content posted meets expectations around relevancy and inclusivity so that everyone feels like they belong in the group equally.
Use SendPulse for online course creation and community engagement
Did you know that you can create professionally looking online courses using your existing content assets like PDFs, eBooks, and podcasts? With SendPulse, you can put together a coherent course in less than an hour.
By creating your SendPulse account, you get access to our whole marketing automation toolkit, which you as a community creator will certainly find useful. Our platform allows you to create automated email campaigns, chatbots, pop-ups, landing pages, SMS campaigns, and more. We offer flexible pricing plans — you won't need to pay extra for the tools and features you don't use.