All delivery channels on one platform
Improve conversion rates by combining services
5-in-1 platform
Combine channels
SendPulse is a platform which offers multiple channels of communication with customers: email, web push notifications, SMS and Viber. You can send different types of messages separately or combine them into autoresponders.
Register →
Drag and Drop editor
Create a responsive email without HTML knowledge by moving the necessary blocks into the template
Adaptive emails
Emails created in the editor look equally good on different devices and screens with any resolution.
130+ free templates
Among many templates, find one for any event or activity. It takes up to 10 minutes to create an email.
Automation 360
Trigger emails
Send messages triggered by your customers' actions
The right emails at the right time
With Automation 360, you can set up trigger chains of emails, web push notifications and SMS messages, depending on user actions, variables or events.
How it works
Subscription forms
You can create a subscription form of any type, customize the fields, add an image, and much more in our editor.
Read more →
Improve your open rates using professional tools
All features
TECHNOLOGIES
Integration made simple
Send out messages to CRM and CMS systems, integrate with shopping scripts and online services. Send notifications directly from your project, track campaigns and view statistics.
More than 40 integrations
API documentation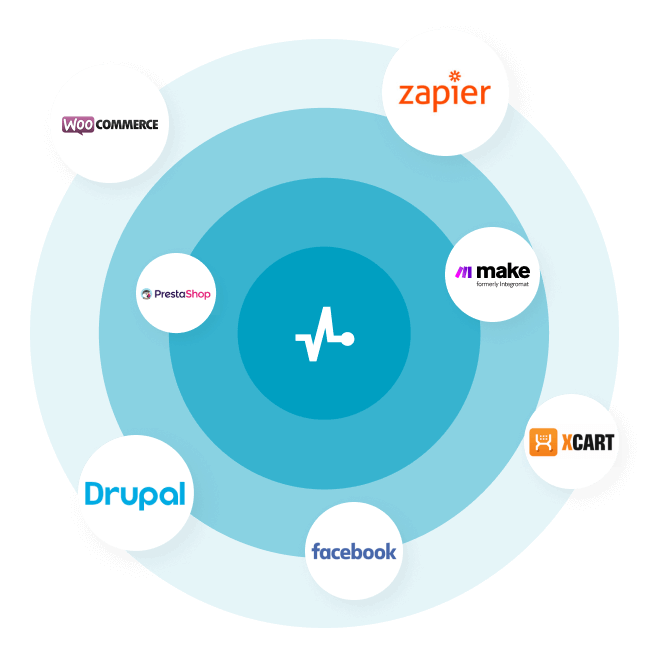 Get a generous Forever Free plan
We take care of the technical side,
so that you can focus on communicating with customers
Sign Up